Paragraphs
Image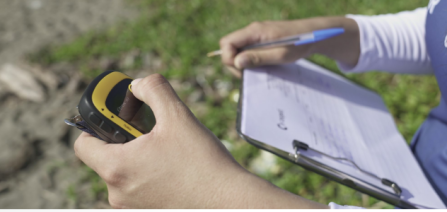 Text (optional)
Beach Data Sampling
Headline (optional)
Methodological guide for solid waste sampling on the beach (spanish)
Headline (optional)
How to interpret data obtained from solid waste sampling on a beach? (spanish)
Fact Items
Text (optional)
Guide with step by step on how to do beach samplings and how to process obtained data.
Text (optional)
Diagnosis and baseline establishment.
Headline
Users of the Tool
Text (optional)
Private and public sector, municipalities and organizations.
Headline
Objectives and Expected Outcomes
Text (optional)
To standardize sampling practices for solid waste on beaches.
To promote the design and execution actions that allows cutting the flow of waste that is accumulating on the beaches.
Headline
Functional Description and Instructions
Text (optional)
The tool guides the application of sampling methodology at beaches and includes some steps:
- Coordination and sampling planning
- Describes how to select and determine sampling areas
- Registration and analysis of information and information disclosure.
Through the tool application, users can obtain important information about the quantity of waste by type of material and brands, the main idea is that the graphics make easier the diffusion and information comprehension and after that implement actions to avoid the problem of pollution.