Paragraphs
Text (optional)
The United Nations Environment Programme (UNEP) established the Caribbean Environment Programme (CEP) in 1981 to protect the delicate coastal and marine ecosystems in the Wider Caribbean Region, which include unique plants and animals. In the same year, countries in the region created an Action Plan that led to the adoption of the Cartagena Convention (CCS) on March 24, 1983. This treaty is the first and only legally binding agreement of its kind, promoting the preservation and sustainable development of the marine environment in the Caribbean. It provides the necessary legal framework for the Caribbean Environment Programme. 
Content
UNEP/CCS Partners
The United Nations Environment Programme/Caribbean (UNEP/CCS) is responsible for coordinating and supporting environmental initiatives in five countries, with each country having its own dedicated partner focused on sustainable development and environmental protection. The specific partners for each country are described below.
Image
Text (optional)
Green VI - Founded in 2009, Green VI is a non-profit organisation dedicated to the environment in the British Virgin Islands. Green VI's vision is a green, clean and healthy BVI that demonstrates a viable balance between natural resource conservation and development. Our mission is to demonstrate, facilitate and catalyse environmentally friendly systems through hands-on projects, education and innovation, focusing on waste, energy and water.
Contact: 
Charlotte McDevitt - Executive Director
charlotte

greenvi [dot] org
Image
Text (optional)
The University of Guyana (UG), founded in October 1963, is celebrating its 60th anniversary. UG offers over 150 programs in various formats, including online, face-to-face, and blended learning, across eight campuses. As the largest and oldest state university in Guyana, UG has a student population exceeding 10,000 and has provided education, training, and research to over 50,000 alumni. UG's graduates have achieved prominent positions in national, regional, and international organizations in diverse fields. The university's mission is to pursue knowledge at the highest level and serve the community, nation, and humanity with academic freedom and respect. UG is currently shaping its future through the Blueprint 2040 initiative, aiming to become a leading and highly esteemed educational institution globally. The university actively engages in research collaborations with institutions worldwide and places a strong emphasis on impactful research projects, such as the PROMAR project with the Faculty of Earth and Environmental Sciences.
Contact:
Professor Temitope D. Timothy Oyedotun 
temitope [dot] oyedotun

uog [dot] edu [dot] gy
Image
Text (optional)
The Institute of Marine Affairs (IMA) is a multi-disciplinary marine research organization in Trinidad and Tobago established in 1976. It conducts research, provides advice, and supports sustainable management of coastal and marine areas and resources. As one of the oldest organizations of its kind in the CARICOM Region, the IMA extends its services to other Caribbean countries. It serves as the regional Remote Sensing and Geomatics Centre and is recognized as a Regional Activity Centre by the United Nations Environment Programme - Caribbean Environment Programme (UNEP/CEP). The IMA collects and disseminates marine data, implements programs, and works towards its vision of being the leading center for marine scientific research in the Caribbean. It actively engages with the scientific community and the public through various publications and awareness initiatives. The IMA contributes significantly to achieving Sustainable Development Goal #14 - Life Under Water.
Contact: 
Wendy Nelson - Research Officer/Environmental Chemist
wnorville

ima [dot] gov [dot] tt
Image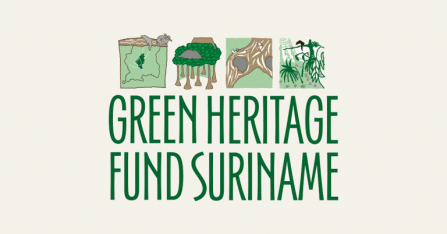 Text (optional)
Green Heritage Fund Suriname (GHFS) is a Surinamese environmental NGO working primarily in the field of coastal and marine resources since its inception in 2005. With a community and ecosystem approach to coastal and marine protection, GHFS has implemented a marine spatial planning project and other coastal and marine interventions in Suriname. From 2017 to 2021, GHFS provided technical coordination for the implementation of activities in Suriname under the marine spatial planning project, Promoting Integrated Ocean and Participatory Governance in Guyana and Suriname: The Eastern Gate to the Caribbean, funded by the European Union. More recently, the GHFS has implemented a Community Conservation of Mangroves project, initiated in 2021 and funded by the IDB LAB of the IADB.
Contact: 
Desire Simones / Consultant 
info

greenfundsuriname [dot] org
Image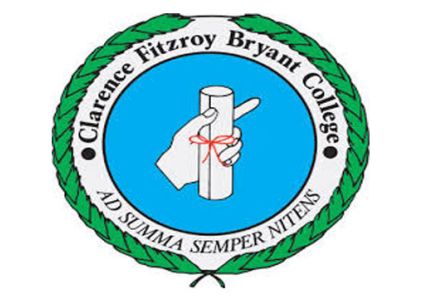 Text (optional)
Clarence Fitzroy Bryant College, situated in St. Kitts and Nevis, is a renowned institution dedicated to higher education. Alongside its academic offerings, the college actively engages in environmental projects, demonstrating its commitment to sustainability and ecological awareness. Through various initiatives, such as promoting environmental education, implementing conservation practices, and fostering community engagement, Clarence Fitzroy Bryant College plays a vital role in raising environmental consciousness among its students and the wider community. By integrating environmental projects into its educational framework, the college equips students with the knowledge and skills needed to become environmentally responsible citizens, contributing to the preservation of the beautiful natural surroundings of St. Kitts and Nevis.
Contact:
Leighton Naraine
leighton [dot] naraine

cfbc [dot] edu [dot] kn